We're on the verge of a power revolution.
Next year is starting to shape up as the year batteries change.
Big technology companies, and now car companies that are making electric vehicles, are all too aware of the limitations of current lithium-ion batteries.
We've seen a plethora of battery discoveries coming out of universities all over the world. Tech companies and car manufacturers are pumping money into battery development. And with races like Formula E starting the pressure to improve that technology is only going to get greater.
But while we've been writing about these developments for years there's still nothing in our phones. This is because everyone is waiting for the perfect replacement before making the jump.
Some of the best battery discoveries that could be with us soon
Read More Stay tune here
************
Italian Company Uses Sun-Heated Sand to Produce Energy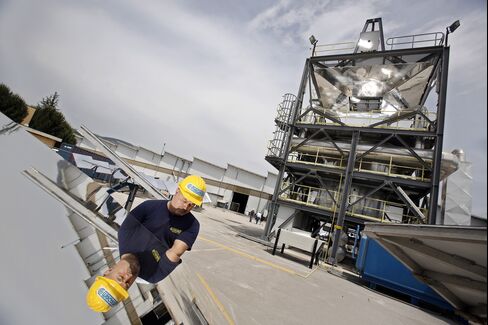 Italy's well-known sun and sand form the basis of many beach holidays. An Italian company has also found another purpose for the combination: energy production.
Magaldi Group is using sand to produce and store energy in a 100-kilowatt thermal power demonstration plant in Salerno, a short drive from the famous Amalfi Coast. Production is set to start later this year. http://www.bloomberg.com/news/articles/2015-05-21/italian-company-uses-sun-heated-sand-to-produce-energy